Discover the Blackstone River Valley National Historical Park by Boat!
The Blackstone River, and its tributaries, are splendid places to uncover by taking a guided tour on the Explorer riverboat, chartering the Samuel Slater canal boat for an overnight stay, or exploring on your own by kayak or canoe. The peacefulness, beauty, and wildlife you can now find along the river is a bold juxtaposition from the rough industrial past that birthed America's Industrial Revolution and made us famous.
Whether you're a tourist visiting Rhode Island's National Park, a local resident wanting to learn more about your backyard, or someone simply looking for a fun and unique experience, we love to share the rich history and scenic landscapes that become extra special when taken in on the waters that created them all.
---
See you all in 2018 for another great season!!!

Support Your Environment
Donate to the
Blackstone Valley Heritage Environmental Trust Fund
 which promotes local environmental educational programs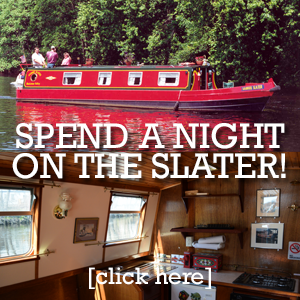 ____________
RECENT HIGHLIGHTS
NEW: Blackstone Valley Explorer sightseeing cruise highlights history, wildlife and fun  More
Southern Rhode Island Newspapers: It's Time for Some Good News  More
Only in Your State: You'll Never Forget Your Stay In This Unique Rhode Island Getaway More
Check out this recent Providence Journal article: "Blackstone River canal boat provides serenity, scenic getaway"  More
View Jim Hendrickson's photos of our 8/31 event from Festival Pier, Pawtucket that combined a trip on the Explorer with a Blackstone Culinaria event featuring Micky G's Clam Shack, while teams were practicing for the Dragon Boat races on Labor Day weekend.
__________